AI NFL Football Picks and Predictions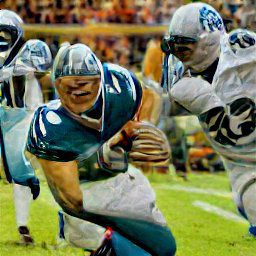 AI NFL Picks
Can AI predict NFL football games?
It sure can, but will it be right? You be the judge. Ask the AI and stay up to date with upcoming AI NFL predictions as well as all sorts of other articles and stories with AI written commentary.
Be specific and give some information on what you are wanting the AI to predict. It will help the AI give a more detailed and accurate answer!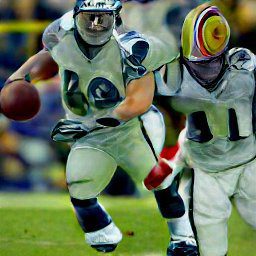 *Caution: All italic text is generated by AI at: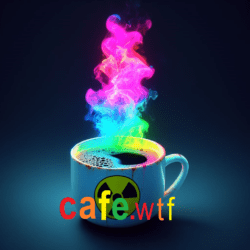 Check out the NEW Cafe.wtf Podcast
Meta-Postmodern Notes From the Underground
NFL Football Predictions by AI!
NFL Football Predictions by AI – Read commentary by our AI writer on AI NFL picks, season trends, players, positions and NFL football predictions. Read short articles with commentary written by AI that predicts upcoming outcomes. At Cybernetic Semantics we provide all sorts of commentary and insight from AI to help you, a human, in our cybernetic society. See some of our best AI NFL Picks.
This year's NFL schedule is looking to be one of the most exciting we've had in years with so many offseason trades and changes.
*Disclaimer: Some of this story was generated through the use of AI. All italic text was created by the AI Writer.
Non-Fiction↓Here↓ | Fiction↓Here↓
Is Technology Making Us Stupid?

Our cognitive abilities are increasingly being impacted, transforming our once smart population into a generation that is, in some ways, becoming increasingly stupid. | 4 min read.

AI in the Web of Misinformation and Disinformation

Misinformation and disinformation shape our digital lives. Understanding their dynamics, we are equipped to navigate our techno-cultural reality. | 2 min read

Accountable AI

AI must be held accountable if we are to trust it as a responsible entity and expect it to be included in our human ecosystem of ideas. | 5 min read

Parallel Societies

We are connected, with technology, yet our experiences diverge entirely, without interaction, forming entirely parallel societies. | 5 min read

Calculator for Everything

What if the phrase "you won't always have a calculator" didn't apply to just math class, and instead, you had a calculator for every class? | 5 min read
A Voice of Infinite Consciousness

5 min story | The internal voice of consciousness resembles the void of a shadow in a fractured mirror.

Be Good

5 min story | Santa for big kids.

Friends Again

2 min story | The Friends discuss AI and misinformation.

Friends 2.0.23

2 min story | A reboot of the sitcom TV series Friends, but in 2023 where financial conditions have drastically changed in Midtown Manhattan.

The Babble

2 min story | An everyday man's story becomes everyone's story.

Asylum of Mirrors

2 min story | Against his will, a sane man's rational thoughts lead him to believe that he is insane, where an insane man would have believed otherwise.