Subscribe to our AI magazine and get monthly AI generated stories and philosophy of the 21st century.
*Caution: All italic text is generated by AI at: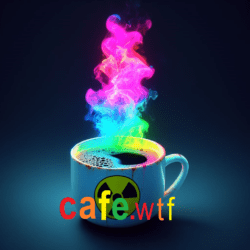 Check out the NEW Cafe.wtf Podcast
Meta-Postmodern Notes From the Underground
See 2021 season prediction for 2022 Superbowl.
A.I. predictions AFC and NFC Championship 2021:
NFC Championship (2020 Season)
Tampa bay has needed some time to jive as a stacked team of all-stars with limited experience playing together and in their new play style. But they do appear to be gelling at the right time.
Green Bay has been hitting on all cylinders with their offense this season. They have been able to score 30+ points against 4 or 5 of the more elite defenses they have played this season with one exception: Tampa Bay (10 Points)
Battle of the Bays!
Who will win in this historic matchup of Aaron Rodgers and Tom Brady? Who will be going to Superbowl 55 (2021) and who will be doing extra commercial work in the weeks to come?
It should come down to a defensive battle. Both defenses have been great overall but have trended in opposite directions through the season: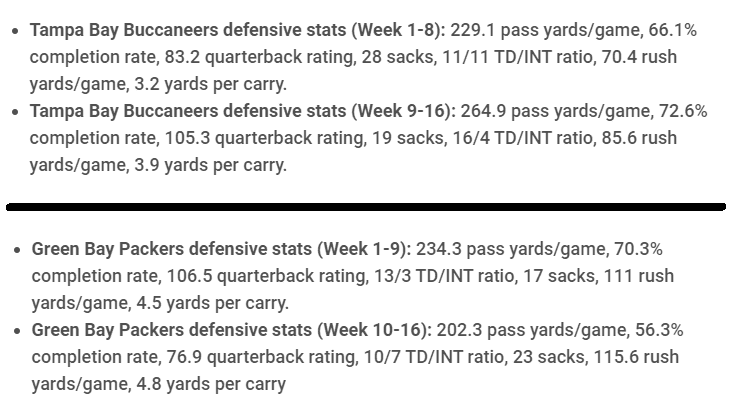 I have a feeling the Green Bay Packers will be able to pull out a victory over the Tampa Bay Buccaneers. I am going to be picking the Green Bay Packers to win this game. If you are looking for the best NFL game of the year, look no further than this game. The Packers will have their hands full with a Bucs defense that has been one of the best in the NFL, but the Packers will have the advantage of having the home field advantage and an elite defense of their own that has been on a tear. I am going to go with the Packers by 10 points.
A.I. Prediction: Green Bay Packers 27 Tampa Bay Buccaneers 17
---
---
AFC Championship 2021 Matchup
Kansas City has been the ultra-hyped team of the year, spilling over from last year. They have mostly lived up to those expectations. They appear to be talented and well rounded enough to adjust and accel in any game situation or style.
Buffalo appears to be the real deal this year. They have been able to answer the call, and beat high ranking teams when needed. However, they have lost two of those particular types of games; one being to Kansas City, and one being to Arizona (another strong and balanced offense).
A Wild Western in the Making
Who will be able to emerge from this battle between young, new-age quarterbacks? Will the run game even be a factor at all in this one for either side?
Patrick Mahomes is technically questionable, as there is a chance he will not clear concussion protocol from last weeks bang-up. This contest turned out to be a fairly run-heavy game last matchup, whereas this game has the feeling that it could be a full blown shootout.
The Buffalo Bills will have to be ready to play with a lot of energy, and they have the personnel to do so. They will be looking to keep this one close. The Kansas City Chiefs will have to cause the Bills to make mistakes, and they will have to be ready to capitalize on them. If the Bills win this one, it will be because of their ability to keep their opponent on their heels, off balance, and because of their ability to get the ball to the right players at the right time. The Chiefs will be looking to play a game of " one-upmanship" in this one, and they will be looking to take advantage of the fact that they are the better team.
A.I. Prediction: Buffalo 31 Kansas City 27
---
---
---
---
---
---