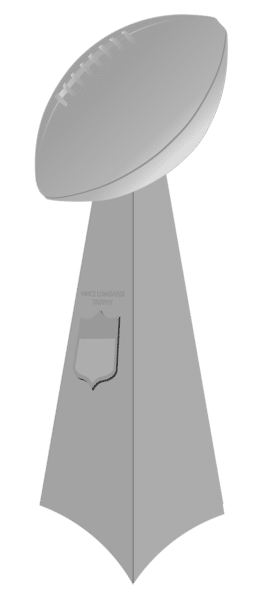 Subscribe to our AI magazine and get monthly AI generated stories and philosophy of the 21st century.
*Caution: All italic text is generated by AI at:

See 2021 season prediction for 2022 Superbowl.
Chiefs vs Buccaneers – Superbowl 55 (2021) Pre-Season Prediction by AI
Let's see who will be this years Superbowl 55 prediction by AI:
Chiefs Outlook
The Chiefs have been what we all expected them to be: an offense that can match up against anyone and everyone. They have the speed, and the size to control the clock when they have the ball, but can also score on a dime if needed. Their defense could be described as underestimated statistically because it is difficult to put up great defensive statistics when the offense constantly requires the other team to play so aggressive. However, that doesn't mean that the Chiefs' defense isn't good. They have a lot of talent, and are one of the few teams in the league that can match up with the top offenses. The Chiefs' defense is a great example of how good a team can be when it is not forced to play a ton of man coverage. They are ranked 6th in interceptions as a defense.
Buccaneers Outlook
The Buccaneers on the other hand are ranked right behind at 7th in interceptions. Football is often a game of turnovers and in just a single matchup to decide a champion, 1 interception could decide this game, indefinitely. Ironically, Tom Brady threw 3 of them in the NFC Championship and still gets a pat on the back, while bailed out by his defense, as usual. The Buccaneers are also ranked as the top run stopping defense in the league for the second year in a row. They have the ability to slow down any offense, and can be counted on to keep their opponents off the field. But in the end, we all know who will be given all the credit if they win.
Superbowl 55 Prediction by A.I.:
Who does A.I. predict will win Superbowl 55 between the Chiefs and Buccaneers?
Well, it's a toss up between the Chiefs, who have one of the best offenses in football, and the Buccaneers, who have one of the most talented defenses in football.
Prediction: Chiefs 31, Buccaneers 28
*Disclaimer: Some of this story was generated through the use of AI. All italic text was created by the AI Writer.
*Disclaimer: This prediction is for entertainment purposes and entails no financial liabilities.
---