AI NFT Art Creator

–

NFT Limited Editions

– Diamondapp –

BitClout

–

OpenSea
Follow @CyberneticSemantics on Diamondapp.com or Bitclout.com to get access to our Bi-Monthly NFT Giveaway
*When distributed on any network, Limited Edition NFTs on other networks are burned
Radioactive.coffee is a CyberneticSemantics.com project to bring some of the most intriguing NFT art to mainstream discourse as the future of blockchain and decentralized technologies opens more and more doors to applications we are still dreaming up!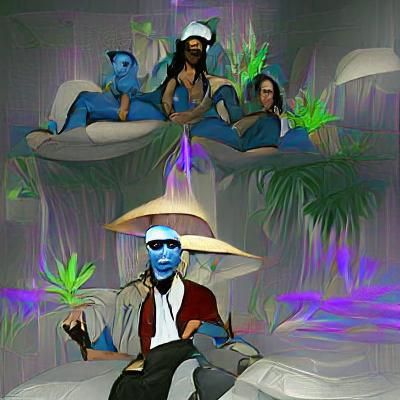 Get your own AI generated Avatar NFT at AvatarPimp.net
NFT Art by AI NFT Projects:
25Celebrity Caricatures Series – Celebrity NFT Art OpenSea | Deso
A collection of some of the pioneers that have Clout in the physical world we call reality, and bring some of that clout with them to this realm, where we can capture a little bit into this celebrity NFT art featuring interesting conglomerations AI has scraped together from our collective culture we call the internet. AI's view of them or our view of them? Celebrity NFT Collectors and Celebrity NFT Drops. BRAND NEW. -No commission for coin holders on this series as the commission more rightfully belongs to the celebrities the AI roasts, which I will honor.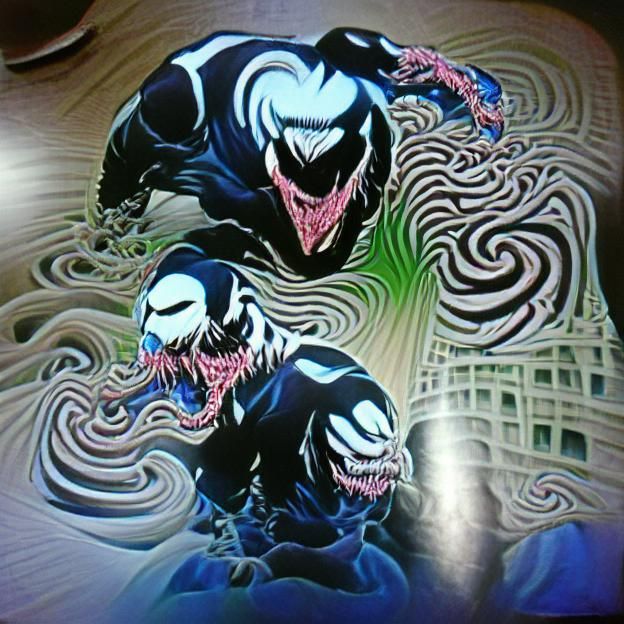 COMING SOON
10Radioactive.coffee – A Cafe.wtf AI Art NFT Series
AI generated NFT art of potent radioactive.coffee to get you started in the morning.
NFT Avatar Projects – AI Generated Avatars
10Avatar Pimp Special Edition
A genuine, one of a kind startup edition to splash Avatar Pimp onto the scene as a low-key, enigmatic, seemingly formless creature which gives digital form to others. Owning these gives you authenticity as an ORIGINAL front supporter of Avatar Pimp and this CyberneticSemantics.com project. Owner of one of these will have direct contact with the real Avatar Pimp to establish their own edition and receive Serial #1 complimentary. 20% commission goes to $AvatarPimp coin investors. Serial #2/10 in this NFT series will be given away in January's NFT Giveaway!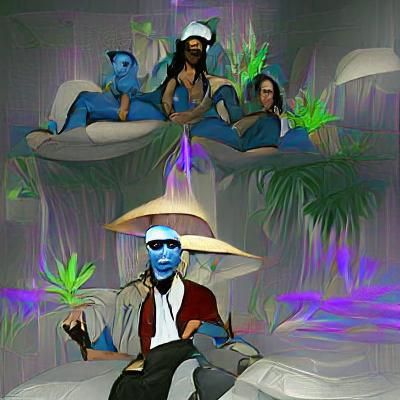 1000Clout Punk AI NFT Art Avatar Generator Edition
A classic for NFT connoisseurs and originals in the Bitclout.com community, with a twist. Higher definition, more abstract, but just as quirky and peculiar. These are a collectors special edition in honor and homage to the original Clout Punk. YOU can make requests (be detailed) to be in most series at AvatarPimp.net if it is premium intellectual, human grade-A semantic output. 20% commission goes to $AvatarPimp coin investors.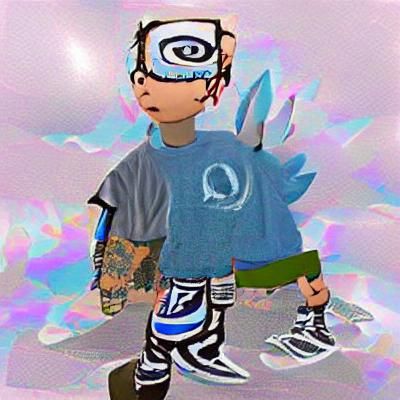 100Regular Series [*a zero commission series] Are NFTs Worth It?
Most of us are normal digital people in everyday life. This series gives an interesting look into how we describe ourselves as "normal" but "different". We get AI's interpretation of "normal" from all the interactions it has judged us by throughout the internet. What the world sees of us is our identity, but we choose what the world sees too. Same goes for the digital world, own the image you decide, or interchangeable. But ownership is a part of identity if you ask yourself are NFTs worth it? This NFT is worth being tradable and re-sellable (AvatarPimp.net reserves no commission rights).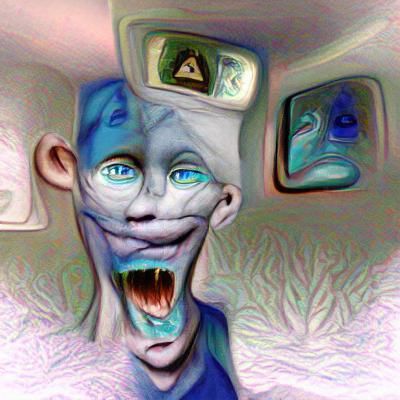 ---